Marketing in a Crisis: What You Can Do Right Now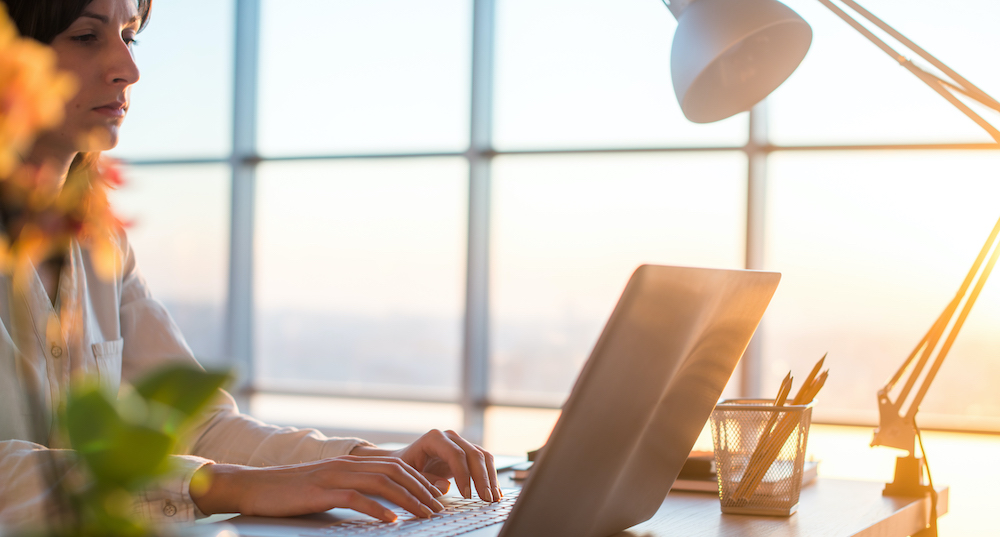 While we work from home to help flatten the curve during this pandemic, we are also working hard to help our clients navigate a time of deep uncertainty and change. We'd like to share with you some insights gleaned from this "new normal."
For some clients, caught in a "wait and see" cycle, it can feel challenging to know what to do next. But if you don't need to do any major strategic repositioning during this time, you're in luck: There's a lot you can do right now to set up your company for ongoing success in the long run. Here are some ideas we've helped clients put into motion:
1. Perfect your branding.
This is a great time to take a step back and assess the state of your brand. Is it doing everything it should for you? We often see situations where a brand is functioning well in some areas but not others. Here's a checklist to get you started:
Are you consistently branded across all channels? This includes visuals and messaging.
If you've rebranded recently, are there any instances of the old brand lurking about?
Do you have a clear set of brand guidelines that your coworkers understand and reliably implement?
Does everyone have easy access to a library of brand assets?
This is a great time to get your brand cleaned up and in order. "Future you" will be very grateful to current you!
2. Audit your communications.
Come on, you know you've always wanted to do it…. A communications audit may seem tedious, but it can give you serious insight into what needs finessing or overhauling. Here's the basic idea:
Start by gathering EVERY piece of communications currently in use, internally and externally. This includes all print materials; any email templates; web and digital content; even business cards and event signage—anything your organization uses to communicate.
Group the pieces by target audience (some things will probably sit in a "general" category but others will be clearly meant for specific audiences).
Next, evaluate the visual impact of each piece. Do they all seem to belong to the same family? They don't all have to look like siblings, but they should at least resemble cousins. Within audience groups or product lines in particular there should be clear visual relationships.
Examine the language in each item. Are they all telling the same story? Is the voice comparable? Different audiences may demand different versions of your message, but if there's too much variation within an audience group, you might need to reassess.
3. Share good news—or at least be ready to do so.
Are all your social media channels up and running? If not, now is the time. While social media communications are a bit tricky in a crisis, it's crucial to keep in front of your audience, and well-curated social can be the best way to do so. (EVERYONE is online right now…) Some things to think about:
Do you have a clear understanding of your audience(s)? If the answer is not a strong "yes," you might want to create personas: basically, characters that represent key audiences and can help you understand those audiences' needs and behaviors. From there it's a quick step to figuring out where they are hanging out on social media.
Once you know where your audience is, consider how you are going to communicate to them. The channel will somewhat dictate this: Instagram is a much different platform than LinkedIn. But you will also want to give some thought to their needs: What is the most useful thing for them to hear from you right now?
How much time do you want to spend on social media? If you're one of those people who loves going social and you have the time in your workday, great! If not, you might want to create a schedule for posts, enlist coworkers, and take advantage of some of the tech and services that can share the burden.
Check out the competition: If it's been a while since you've looked at what others in your industry are doing on social media, it can be seriously instructive to poke around.
4. Learn something new.
Like us, you've probably already mastered some new tech in the past couple weeks (Zoom, anyone?). Are there other online services you've been meaning to try? Are you getting the most out of your email marketing platform, or have you been wanting to see if another one might better suit your needs? Take some time to figure it out now, and reap the benefits later.
Share this post: