How to Make Your Resume Job-Fair-Ready
The WIT Job Fair
is only days away and you are ready to find your dream job!  If you haven't signed up yet, feel free to do so
here
.  When you do, you are strongly encouraged to submit your resume.  Since WIT is in the business of setting you up for success, the organization sends your resume to Job Fair prospective employers and exhibitors.  This is great because interested employer could contact you prior to the event about current and upcoming positions.  See – you are already a leg up and you haven't even stepped foot into the job fair!
To make this great a reality, you need a killer resume.

As WIT President-Elect Daphne Wotherspoon's previous blog post mentioned, "...don't just dust off your old resume, slap your latest role at the top and hit print! Take the time to ensure your resume is aligned with your brand and that it tells a great story about what you've done."

Most recruiters will only review your resume for up to 6 seconds.  Therefore, you need to design a resume that will effectively communicate your experience and value proposition in less than 6 seconds.

Here is a checklist for you to follow as you revamp and review your resume for the career fair.  Give yourself enough time to review your resume.  It may be thorough and excruciating, but this investment in your resume will pay off mad dividends.
BACTRIAN GLOBAL'S
RESUME REVIEW CHECKLIST
1.   CONTACT INFORMATION
Name
City, State
Phone Number
E-mail Address
LinkedIn Page
Clearance Level (Optional)
2.   OVERALL FORMAT
Why is this important?  Recruiters will only look at your resume for 6 seconds or less, so make them count.
Can I understand why you are qualified for the position in less than 6 seconds?


TOPICS COVERED IN YOUR RESUME
Executive Summary
2-3 sentences communicating how your experience aligns with the position goals
Core Competencies
6-9 Keywords that will resonate with the position description requirements.
Key Qualifications
The major accomplishments from your resume align with qualifications in the job description
Experience
Title includes: Position, Company, Location, Beginning Date – End Date
Bullets points communicate the following:

What you did
How you did it
Your impact on the organization

Is your experience in reverse chronological order?
Education
Formatted as Degree, Concentration, Year, Institution, City, ST
Skills, Trainings and Certifications
Topics covered include
Certifications: e.g. Project Management Professional (Year), Lean Six Sigma Black Belt (Year)
Trainings: e.g. Financial Statement Analysis (Year)
Business Tools: e.g.MS Office Suite (Word, Excel, PowerPoint, Outlook), Adobe Creative Suite
Systems Platforms: e.g. AWS, Microsoft Cloud, Oracle Integration Cloud
Programming Languages: e.g. Python, R, Ruby, Java
Leadership/Memberships (Optional)
Title Includes Organization, Position, Beginning Date – End Date
Text Include your role and impact on the organization
Awards and Honors (Optional)
Title Includes Award, Organization, Beginning Date – End Date
Text Includes type of award and reason for receiving it
3.   BULLETPOINT REVIEW
Bullet point communicates metrics and value to the business your work brings
Bullet point is easy to understand. (Tip:  Ask yourself if a 5 yr, old can understand it.  If the answer is 'yes' you're golden!  If no, continue to simplify it)
Bullet point summary can be backed up with hard data or a story
Bullet point is no longer than 2 lines
Resume Action Words

Leadership

Team-Work

Processes

Creation

Communications

Oversaw
Managed
Led
Spearheaded
Launched
Directed

Coordinated
Collaborated
Guided
Coached
Cultivated
Fostered

Optimized
Analyzed
Synthesized
Simplified
Integrated
Streamlined

 Designed
Conducted
Developed
Built
Researched
Transformed

Drafted
Presented
Briefed
Advised
Negotiated
Marketed

 
4.   FINAL FORMATTING AND SANITY CHECK
Read resume top down for grammar and spelling errors
If you have less than 10 years of experience, resume should be 1 page in length
If you have more than 10 years of experience, resume should be 2 pages in length
Whether a bullet point has a period at the end of it is up to you.  Whatever you decide, make sure they are consistent
NO FULL WORD CAPITALIZATIONS
The Resume does not contain the following phases:
WORDS TO AVOID

Trite Business Lingo

Self-Promoter Lingo

Weak Lead Phrases

Bottom Line
Buy-in
Core competency
Ecosystem
Move the needle
Synergy
Thought leadership
Value add
Wheelhouse

Go-getter
Go-to-person
Strategic thinker
Best of breed
Think outside the box
Results-driven
Detail-oriented
Proactive
Expert
Hard Worker
People-Person

Responsible for
Served As
Participated in
Attended
Experience Working In
Worked on
Assisted
Utilized
All formatting is aligned
Read resume from the bottom up to double check for errors
---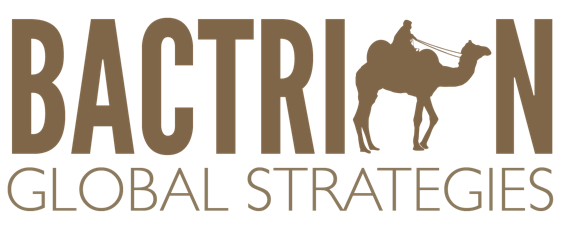 Dara Iserson is the Founder and CEO of Bactrian Global Strategies – a consulting firm that rebrands individuals and organizations to surpass their competition.  Dara has over 15+ years of experience building individuals and businesses in the public and private sectors.  She currently serves on the board of the Northern Virginia Hispanic Chamber of Commerce and Co-Heads the 1,000+ member strong Johns Hopkins SAIS Women's Alumni Network.
Website: bactrianglobal.com
Email: [email protected]
Phone: (703) 755-0732
Twitter: @bactrianglobal
Share this post: