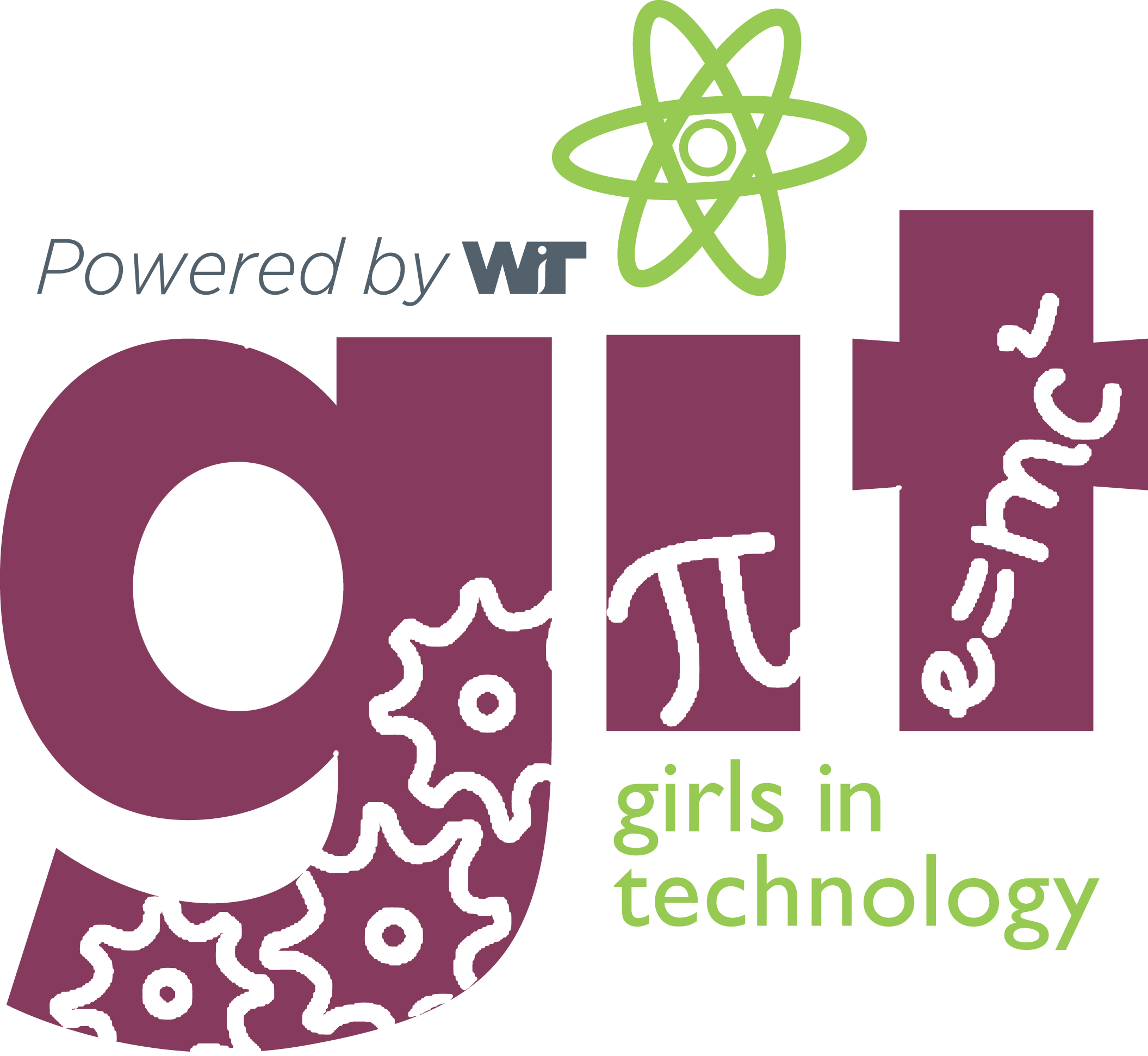 Other Opportunities for GIT Girls
The items listed here are not WIT or GIT-sponsored events and are not part of our programming. We provide this listing solely as an information service to GIT Girls and their parents or guardians.
---

AAUW (the American Association of University Women) is again offering a FREE STEMEd for Girls virtual workshop camp for the summer of 2022, starting in June. This exciting new program is created for girls in middle and high school—with a particular focus on girls of color. Whether you're just starting to explore your interest in science and math, or you've already decided to major in STEM in college, this program will help you along the way.  A bonus offering: Special sessions for parents, guardians and caregivers who are eager to provide the support and encouragement that girls need!
For information and registration, click here.
---

National Security Agency (NSA) Student Programs

NSA offers a wide selection of paid programs for high school, college and graduate students in many career fields. NSA Student Programs applications are generally accepted in the spring and fall. See this link for more information.


---

Congressional App Challenge 2022
The Congressional App Challenge is an initiative led by Members of the U.S. House of Representatives that hosts competitive coding challenges for middle & high school students, to encourage them to learn to code and pursue careers in Computer Science.

https://www.congressionalappchallenge.us/

---

CVENT has Internship Programs Available

These internship programs are only available for college juniors. More information about the specific internships offered can be found on the CVENT website: https://www.cvent.com/en/careers/campus-recruiting.

Point of contact for more information: Rachel Hendricks, [email protected]
---
New Workforce Development Program available for Arlington, VA Residents!
The need for talented technologists in Arlington, VA, is immense, but new developers' careers are stifled by businesses that require two years of experience for entry-level roles. The Arlington Talent Pilot Program remedies this disparity by helping aspiring software engineers get their foot in the door of a great tech career.
This, created by Arlington Economic Development, connects new developers with a temporary, full-time role at Exelaration. Participants gain the essential skills and experience they need to grow their careers through the power of experiential learning under the guidance of expert mentors. Exelaration, the #2 technology and engineering internship in the U.S, has a proven track record of producing successful engineering careers.
We invite technophiles to take the next step in their professional journey by applying for this program. Applicants must live in Arlington, VA, and have a basic understanding of software development fundamentals.


This program is open to women 18+ years of age, and is an opportunity for current college students, ex-military, and women re-entering the workforce or retooling for tech careers.
To see full details and apply now by July 1st, visit exelaration.com/arlingtontalent or reach out to [email protected] with any questions!
---

The Inagural Wendy K. Martinez Memorial Scholarship is open for high school girls that live in DC!

The Wendy K. Martinez Legacy Project and FiscalNote, with support from Girls in Technology (GIT), are honored to announce the inaugural Wendy K. Martinez Memorial Scholarship for applicants in pursuit of a STEM coding camp education and experience.
FiscalNote's inaugural "Wendy K. Martinez Memorial Coding Scholarship" will provide a female-identifying District of Columbia resident with an up-to $20,000 scholarship to attend a multi-week, in-person, or virtual STEM/coding camp experience, such as those hosted by Capitol City Robotics or Code Wiz, among others.
ELIGIBILITY
Apply Now! Applications accepted through Friday, July 15th.
Upcoming Events


GIT events are scheduled during the school year. Click the button below for new GIT events or programs.

Other Opportunities for GIT Girls


GIT is periodically informed about other programs, scholarships, certifications, or events that our GIT Girls may be interested in. Click the button below to scan the current list and see if any interest YOU!
Students + Parents + Organizations + Individuals


Join our mailing list to receive up-to-date announcements and newsletters about our programs.


Sponsor? Donate? Volunteer?


GIT is proud to offer a range of opportunities to support GIT Girls and support our mission. Click the button below to learn how you can GIT involved!