Protecting sensitive data is critical for mission success, both on and off the battlefield. The Pentagon has been tackling this through cybersecurity approaches like Zero Trust architecture, as well as embracing emerging technologies like 5G and AI. But even with all that work there is a long road ahead as the threat landscape evolves. 

This panel brings together accomplished women in defense and cybersecurity to discuss tackling complex cyber threats, bolstering resilience and shaping strategic policies. Our esteemed panelists will also shed light their experience as women in cybersecurity and enhancing recruitment, mentorship and career progression of women within the cybersecurity domain.
Registration Fees (includes two drink tickets and heavy hors d'oeuvres)
$50 WIT Members
$85 Non-members


Event Speakers
Dorothea "Dee" Escalera
Director of Cybersecurity, Program Executive Office for Manpower, Logistics and Business Solutions (PEO MLB)
U.S. Navy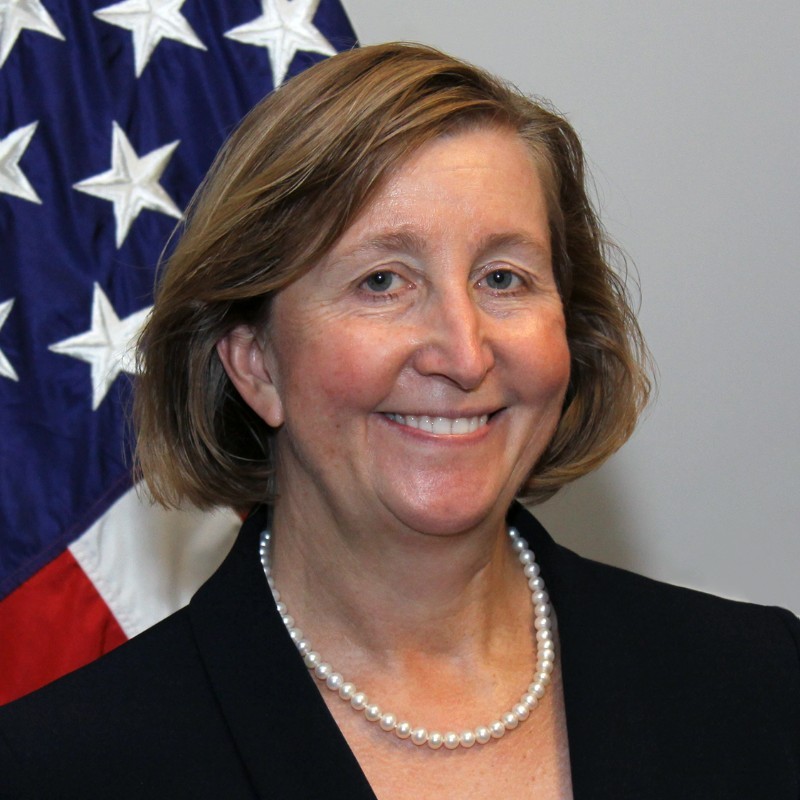 Nancy Kreidler
Specialist Leader, Government & Public Services
Deloitte & Touche LLP


Ms. Nancy Kreidler currently works for Deloitte in Government and Public Services Advisory within the Cyber & Strategic Risk practice. She is a senior advisor supporting the Army account in the areas of cybersecurity, IT modernization, software engineering, and other Army initiatives.  Ms. Kreidler is also serving as a subcommittee member on the Army Science Board providing independent advice and recommendations on matters that the Secretary of the Army deems important to include scientific, technological, manufacturing, logistics and business management functions.

Ms. Kreidler has supported DOD/Army for more than 37 years (25 years as a civilian) and is recognized as a subject matter expert in cybersecurity and risk management domains.  Ms. Kreidler retired from the Senior Executive Service (SES) as the Army Director of Cybersecurity, Deputy Chief of Staff, G-6. She was formally the Army Chief Information Security Officer (CISO) under the Army Chief Information Officer (CIO)/G-6 where she served as a principal advisor to the CIO/G-6 and other senior Army leaders. Ms. Kreidler worked in the Program Executive Office, Command, Control, Communications – Tactical (PEO C3T), Aberdeen Proving Ground, Maryland for over 18 years as the Chief Information Officer (CIO) and Cybersecurity Program Manager. Ms. Kreidler has a BS in Computer Science and MS in Software Engineer from Monmouth University. Ms. Kreidler is a certified International Coach Federation (ICF) leadership executive coach as well as being certified as a Gallup Strengths coach.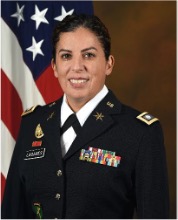 COL Martiza Lagares
Chief, Data Operations Division, Strategic Operations
U.S. Army


COL Maritza Lagares is currently serving as the Chief of the Data Operations Division to the Headquarters, Department of the Army (HQDA), Strategic Operations (DAMO-SO). She was born in Ponce, Puerto Rico. She graduated with a bachelor's degree from the Rochester Institute of Technology receiving a direct commission into the U.S. Army Military Police Corps. She later received a Master of Public Administration from Old Dominion University, a Master of Arts in Computer Resource Management from Webster University, a Master of Science in Government Information Leadership from the National Defense University, a Master of Science in National Security Strategy from the National War College and a Doctorate of Science from Capitol Technology University.
Her work experience includes Data Center Management, Critical Infrastructure Protection, Contingency, Disaster Recovery Operations, Chief Information Officer, Cyber Operations, Cloud Security and Data Operations.
COL Lagares has held a variety of Army positions, including Company Executive Officer, Company Commander, Aide De Camp, Secretary of the General Staff and Executive Officer to the Army Chief Information Officer. Her previous assignments have included Chief, Operations Branch, Personnel Information Systems Directorate, United States Human Resources Command, Alexandria, VA; Deputy, Advanced Concepts and Technology, United States Army Cyber Command, Fort Belvoir; Cyber Organizational Integrator, Headquarters Department of the Army, Force Management, Washington DC; Deputy Commander, Army Reserve Cyber Protection Brigade, Adelphi MD and Chief Security Officer Army Cloud, Headquarters Department of the Army, Office of the Chief Information Office, Washington DC. Her Deployments include Operation Iraqi Freedom.
Her military education includes the Military Police Officer Basic Course, Military Police Officer Advanced Course, Combined Arms Service and Staff School, Information Systems Management Course, Command and General Staff College and the National War College.
COL Lagares' awards include the Legion of Merit, the Defense Meritorious Service Medal, the Army Commendation Medal, the Army Achievement Medal, the National Defense Service Medal, and the Iraq Campaign Medal. She is authorized to wear the Amy Staff Badge, German Armed Forces Badge and the Danish Contingent March Medal.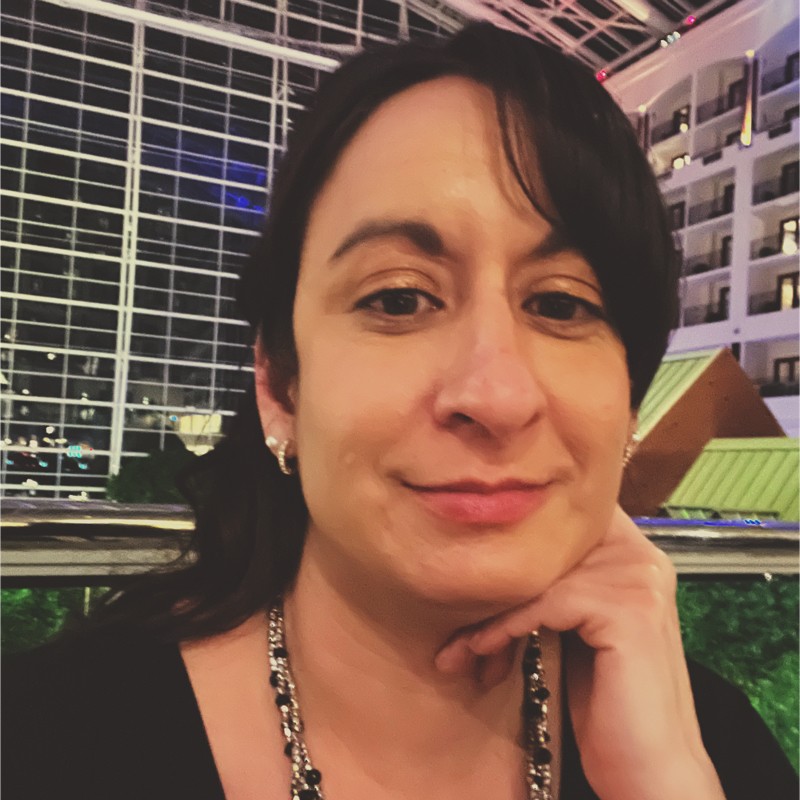 Rosalynn Pittman
Chief, Cloud Cybersecurity Division, Enterprise Cloud Management Agency
U.S. Army