Girls in Technology - Embracing Our Future
FiscalNote
1201 Pennsylvania Ave., NW | Main Cafe, 6th Floor
Washington, DC 20004

Wednesday, March 29, 2023
,
6:00 PM
-
8:00 PM EDT
Category: Girls in Technology
---
This event is open to girls in 6th – 12th grade,
recent graduates, their parent/guardian,
GIT Mentors and Volunteers, as well as WIT Members.

We invite you to join Girls in Technology and FiscalNote at their Washington, D.C. headquarters on the evening of Wednesday, March 29, 2023, for a reception in celebration of D.C.-based Girls in Technology (GIT).
Event programming will include speakers from local universities and women in technology discussing college and career planning, networking, light fare, and the awarding of multiple Wendy K. Martinez Memorial Coding Scholarships. 
Wendy Martinez, FiscalNote's former chief of staff and a proponent of female entrepreneurship, fervently believed in the unlimited possibilities which can be achieved when women and girls are both represented and empowered at the intersection of community and technology. Scholarship eligibility is for qualifying, female-identifying high school students with Washington, D.C. residency who seek a STEM coding camp education and experience.
Girls in Technology (GIT) is led by an all-volunteer committee of Women in Technology (WIT) members who produce programs designed to excite, inspire, and educate girls in grades 6-12 across the Washington, D.C. Metro Region about the vast array of career opportunities in Science, Technology, Engineering, and Math (STEM) fields.
Our speakers:
Dr. Ann Corsi, CUA
Neila Gharsallah, HE College Consulting 
Dr. Rebecca Kiriazes, CUA
Dr. Kammy Sanghera, GMU
Dr. Ann Corsi

grew up in Erie PA with four older siblings who didn't attend college. She had a wonderful high school biology teacher who first piqued her interest in science. Then, she had the good fortune to attend the Pennsylvania Governor's School for the Sciences at Carnegie Mellon University with students all across the state after her junior year in high school where she realized that she could go anywhere to college. She then earned a BS in Biology with a concentration in Genetics and Development from Cornell University followed by a PhD in Molecular and Cell Biology from the University of California at Berkeley. At both institutions, she was a teaching assistant and really developed a love for both teaching and research. Then, she did a postdoctoral fellowship at the National Institutes of Health (NIH) where she established a project using little round worms as a model to understand development and disease. She also taught a gene expression course at Catholic University in Northeast DC during her time at NIH and recognized she could have the best of both worlds in teaching and research as a faculty member there. Fast forward 20+ years to find Dr. Corsi is now a full professor at CatholicU and the current Director of Undergraduate Studies in Biology. During those 20 years, she has served as an Associate Dean of Graduate Programs and Research in the School of Arts and Sciences for two years and received both the Provost's Award for Overall Teaching Excellence and for Excellence in Service. She has published her work in development and human genetics journals and has received three grants to support her research from the National Institute of Dental and Craniofacial Research at NIH. She also has participated in community outreach events from visiting elementary classrooms to giving Women in Science series talks at Busboys and Poets and Alice's Jazz and Cultural Society. She is excited to get to know GIT members and hear about their interest in STEM-related studies and careers.
Neila Gharsallah, founder of HE College Consulting, brings over twenty years of professional experience in the high-tech industry, professional services consulting, and higher education. Neila holds a Master of Science degree in Management Sciences from Stanford University, a Bachelor of Science, and a Master of Science degree in electrical engineering from Michigan State University. She has also earned an Independent Educational Consultant (IEC) Certificate from the University of California Irvine. Neila's passion to advocate for STEM education is her main driver behind her commitment to guiding aspiring STEM students through the college search and application process and assisting them in demonstrating their unique aptitudes and interests to attain their academic goals.
Dr. Rebecca Kiriazes

is an assistant professor in the Civil and Environmental Engineering Department at the Catholic University of America in DC. She received her PhD in Civil Engineering from the Georgia Institute of Technology where her research, supported by the NSF Graduate Research Fellowship program, focused on the shifting attitudes and behaviors towards shared mobility. She received her B.S. in Civil Engineering from the University of Florida. She is passionate about advancing the field of transportation and emphasizes the importance of designing transportation networks for all roadway users to improve daily travel experiences.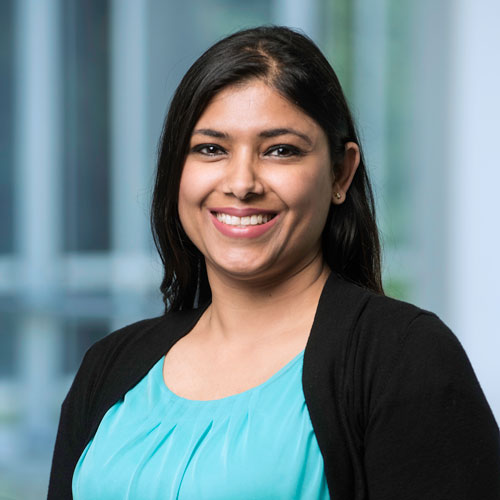 Dr. Kamaljeet Sanghera is the Executive Director of the Institute for Digital InnovAtion (IDIA) at George Mason University where her team supports the research community in the pursuit of cutting-edge work to share the future digital society. Before assuming the IDIA role, Dr. Sanghera served as the Executive Director of STEM Outreach for the Volgenau School of Engineering (now the College of Computing and Engineering). Dr. Sanghera was a founding member of Virginia Governor Northam's STEM commission. She serves on the executive board of the Northern Virginia Computer Science Teachers's Association and is on the advisory board of STEM for Her. Dr. Sanghera received the NCWIT Extension Services Award to implement systemic change to increase enrollment, retention, and graduation of women in technology and engineering undergraduate programs. Her efforts have positively contributed to the Go Virginia Tech Talent Pipeline initiative, where she worked closely with Northern Virginia Community College (NOVA), the Fairfax County Government Office, the Northern Virginia Technology Council (NVTC), and Fairfax County Public Schools (FCPS). Dr. Sanghera is also an active member of the Students and Technology in Academia, Research, and Service (STARS) program and the National Center of Women in Technology (NCWIT). She has worked on the Sisters Rise Up grant by Reboot Representation.

This event is open to girls in 6th – 12th grade, recent graduates, their parent/guardian,
GIT Mentors and Volunteers, as well as WIT Members.
---