Professional networking events are engaging and rewarding opportunities to develop relationships with others. Attending professional networking events in person provides opportunities to meet and talk with key stakeholders and new connections that are generally inaccessible elsewhere, especially when talking about the government contracting industry. Depending on the type of networking (personal, professional, informational, educational, corporate, etc.) the means of measuring the Return on Investment (ROI) can vary. Approaching professional networking strategically using a consistent process and objective set of criteria to measure impact at key touch points, results in measurable ROI on networking events both personally and professionally.
I have developed a process with a repeatable series of steps to take before, during, and after every networking event to measure and improve on ROI. The process I've developed can be applied to any type of networking event and can be adapted to in person as well as virtual events. It can be deployed as part of a corporate event strategy, utilized if exhibiting at an event or if attending an event and is industry agnostic. Although it was developed for the government contracting industry, the process can be applied to networking events in any industry and will result in continuously improved outcomes for those that employ it.
The process for extracting measurable value from networking events, of any kind includes creating an event plan with goals and metrics and deploying a consistent media presence ahead of time as well as at the event and afterwards to drive interest among the event organizers, fellow attendees, exhibitors, and speakers. During this presentation I'll discuss some strategies to capitalize on any networking event you
plan to attend by using your social presence to drive awareness of your attendance. I'll give specific examples of how leverage social media, social research, and thought leadership to create a greater impact.
Key takeaways will include how to reach event organizers, exhibitors, and attendees ahead of the event to build awareness and excitement about event attendance. How to draw attention to your attendance at the event so people seek you out. And how to maintain interest and build meaningful relationships with event contacts using follow-up commentary to drive conversations.
This webinar is designed to help you start thinking about your personal brand and provide you with practical steps on how to start building and communicating both online and offline, who you are, what you do, what your core strengths and skills are as well as the value you can bring to a company.
Registration Fees
FREE for WIT Members
$25 for Non-members


After registering, you will receive a confirmation email containing information about joining the virtual event.
Speaker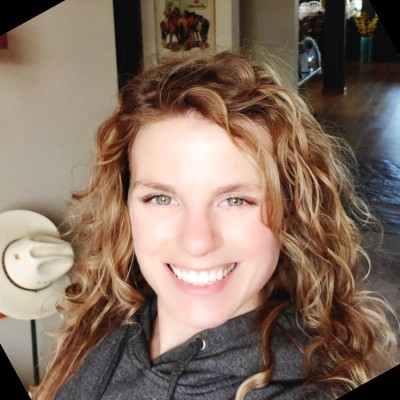 Chelsea Meggitt, MBA
www.linkedin.com/in/chelseameggitt
Chelsea Meggitt, CEO of Collaborative Compositions, is a business strategist, author, and government contracting consultant with more than a decade in the industry who works with small and mid-size businesses to launch and expand their government contracting businesses. Having significant familiarity with both traditional FAR-based acquisitions and non-traditional ways of working with the government, Chelsea has a knack for identifying the path of least resistance to government contracting success, a skill that ultimately saves her clients time, effort, and money when trying to expand their federal sector footprint. Chelsea's accomplishments include securing contracts valued at over $6 Billion for her clients, receiving letters of support from customer organizations and ranking
leadership, and negotiating mutually beneficial mentor-protégé agreements.

Chelsea puts her passion for small businesses to work by finding ways of cutting through red tape to make the government more accessible. She firmly believes small businesses are the backbone of our economy and that cumbersome bureaucracy should not stand in the way of providing critical products or services to our government.
Email: [email protected]
Website: www.Collaborativecompositions.com