Accelerate(her) presents: The Power of You - Develop Your Personal Brand Strategy
Thursday, February 23, 2023
,
12:00 PM
-
1:00 PM EDT
Category: Accelerate(her)
---

Would you like to have more of an online presence that feels authentic to you and supports your personal and professional goals? By aligning who you are with what you do, you can help set yourself apart from other candidates in job opportunities, inspire others in your network, and leave a memorable impression with your ideal audience.
This webinar is designed to help you start thinking about your personal brand and provide you with practical steps on how to start building and communicating both online and offline, who you are, what you do, what your core strengths and skills are as well as the value you can bring to a company.
Registration Fees
FREE for WIT Members
$25 for Non-members


After registering, you will receive a confirmation email containing information about joining the virtual event.
Speaker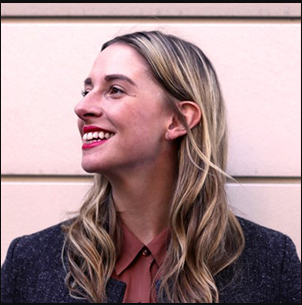 Erica Glotfelty
www.linkedin.com/in/ericaglotfelty
With over 13 years of experience, Erica Glotfelty continues to refine and advance her skills in an area where technology and creativity collide. Erica's primary focus as a digital strategist and marketing professional has led and supported teams to strategically position their brands to meet their business goals and make an impact in the marketplace.
Erica's previous clients range from startups and small businesses to nationally known non-profits, associations, and technology firms. With years of experience working in sync and across public relations teams, advertising executives, and marketers, positions Erica to view all work from a broad lens, considering the multi-faceted needs of each client.
---