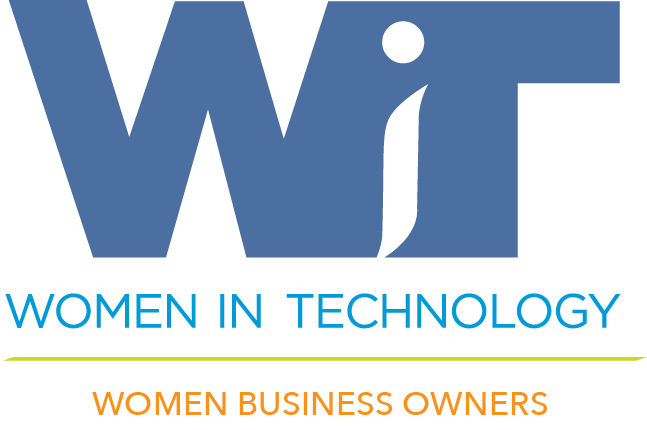 Join us for the final event in our 2021/2022 event series: Obtaining Funding to Create your Own Wealth. In this series we have learned how to hone our collaboration and networking skills through business improvisation and boost communications and marketing by building our online brand. Now we will explore using these skills to obtain the crucial financing required to start or grow our businesses. From pitching inventors, seeking venture capital, obtaining loans, establishing partnerships form established businesses, the array of options are perplexing. Our esteemed panel of entrepreneurs and financiers will demystify this complicated topic. Entrepreneurs will share their experiences starting and growing their businesses and financiers will discuss the various financing options available to you. 

This session will follow the agenda outline below:
5:30-5:35 PM Welcome/Overview
5:35-6:20 PM Panelist Introduction and Sharing
6:20-7:00 PM Panelist Q&A


Registration Fees
FREE for WIT Members
$25 for Non-members
After registering, you will receive a confirmation email containing information about joining the virtual event.
Speaker
Ngozi Irondi-Azubike
Executive Vice President, OBAN Corporation (OBAN)

Ngozi is a serial entrepreneur and consultant with over 20 years of experience in business startup, growth and acquisition, as well as operations consulting with major U.S. corporations and governments. 

Her areas of expertise include business strategy, business transformation, organizational change management, and entrepreneurship. She combines executive-level experience and business acumen to provide senior executive clients with strategic insights on business growth, organizational effectiveness and efficiency, and business process innovation that lead to optimum performance. 

Her clients include executives in mid-large commercial firms and multi-billion dollar federal agencies - Her clients are C-level and Director-level executives in small commercial firms ($15M + in revenue), large commercial companies (with 10,000+ employees worldwide and over $2B in revenue) and multi-billion dollar federal agencies. Sample clients have included U.S. Air Force, U.S. Navy, Office of Management and Budget, Department of Housing and Urban Development, U.S. Mint, Immigration and Customs Enforcement, Centers for Medicare & Medicaid Services, National Institutes of Health, Department of Education, Department of Defense, Defense Information Systems Agency, Department of Energy, Department of Veterans Affairs, Veterans Health Administration, Booz Allen Hamilton, and the Governments of Colombia, Malaysia and Nigeria. 

Ngozi is the founder of two companies that were acquired after 10 years of successful growth. She is a recognized leader and visionary in the Metropolitan DC area business community. Her honors include Maryland's Top 100 Women in 2006 and 2017 and a recent 4-year term appointment on Governor Larry Hogan, Jr.'s Commission on African Affairs. Ngozi is very engaged in the community and serves on the board of various business, civic, and non-profit organizations. She is a sought after speaker, moderator, facilitator, and a frequent radio and TV guest. 

Ngozi has broad multi-cultural business experience, having lived and worked in Europe, Africa and Asia. She has an MBA from The American University, Kogod College of Business.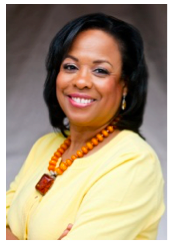 Robin McDougal
CEO e-GLAM, Inc., Women Business Owners Committee Advisor

Robin McDougal was the 2017-2019 Chair of Women Business Owner Committee and CEO of a technology accessories company, e-GLAM, Inc. After starting a business with pocket change and a dream, she has learned first-hand that there is a difference between running a small business and steering a thriving enterprise. She has specialized in data analysis, market intelligence, and impact strategy to bring products to market. She attended George Mason University in the Executive MBA program in Global Business. When she is not growing her business, she indulges her passion for philanthropy. As STEM Advocate and founder of the Pearl Project Institute for Innovation in STEM Literacy she is committed to increasing STEM Literacy in the neediest communities.

Mary Robinson Carter
Financial and Portfolio Advisor, Merrill Lynch Wealth Management
Mary Robinson Carter, has more than three years of experience helping families and businesses with their wealth management needs. Mary brings a wealth of technical and planning skills with a focus in equity compensation tax management. Prior to joining Merrill Lynch Wealth Management, Mary spent the last ten years working in Acquisitions and Business Development for high growth technology companies on the east and east coast. Mary graduated cum laude from Elon University. She lives in Maryland with her husband Brandon and is an active volunteer at Ronald McDonald House, Maryland Food Bank, Together We Bake and Coalition for the Homeless.