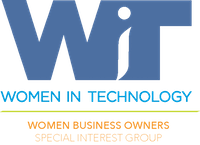 Join the WIT Women Business Owners Special Interest Group (WBO SIG) for an evening of practical skill development—the fifth event in our 2020-2021 series designed to help entrepreneurs survive, and even thrive, in these uncertain times. 

Studies show that women have been especially hurt by the additional stresses imposed by the pandemic. Juggling the needs of children who now must learn remotely, the care of elder parents and their own work demands, many women are burnt out and depleted. In this session a panel of experts will talk about how to practice stress-reducing techniques and get help in this topsy-turvy time. Participants will leave feeling affirmed in their own struggles, and supported in ways to care for themselves and others. 

Khyati will begin the session by discussing coping mechanisms for juggling a full-time job, children, and your spouse in very close quarters! Shari will then discuss dealing with change during these tumultuous times. Finally, Lauren will explore mind, body, and health.

This session will follow the agenda outline below:
6:00 - 6:10 PM Welcome/Introduction
6:10 - 7:10 PM Presentation
7:10 - 7:30 PM Q&A
This event is FREE to WIT Members and Non-members!
After registering, you will receive a confirmation email containing information about joining the virtual event.
Your WBO Sharing and Learning Partners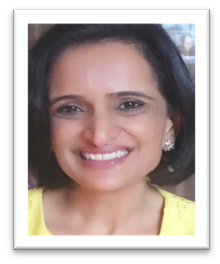 Khyati Nayak
Senior Manager – Enterprise Technology Strategy, Grant Thornton, LLC
Steering Committee, Women Business Owners SIG

Khyati is a leader in Grant Thornton's Agile Program Management practice, specializing in the areas of Agile transformation, coaching, & scaling, information technology strategy and management, portfolio, program, and project management in both the public and private sectors. She has led a number of large-scale engagements for the public sector in portfolio, program, and project management; agile transformation, coaching, & scaling; cost and performance management; and data analytics. Khyati has over 15 years of experience in information technology and management consulting. Over the course of her career, she has provided consulting to Financial Services, Manufacturing, Non-Profit, Healthcare, Education, and Public Sector clients.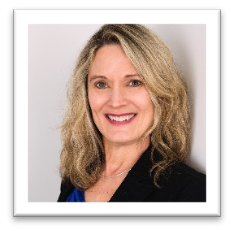 Shari J. Goodwin
CEO/Strategist, Jaeger 2, LLC

Shari Goodwin is an innovative business strategist, leadership coach, author, speaker, and horsewoman with over 25 years of experience, including starting four businesses and serving as Director of Program Strategy for a global engineering firm. One of the start-ups, an IT staffing and consulting firm, generated $2.1 million in its first year. As a former environmental scientist, she led the creation of winning proposals valued to $65 million and directed the development of science and engineering analyses for federal court litigation, including the US Supreme Court. She owns Jaeger2 and helps leaders position for optimum impact and quality of life. Author of two inspirational Amazon best-sellers, Take the Reins! 7 Secrets to Inspired Leadership, and Reinventing Greatness, Shari holds a Master's degree in biology, undergraduate degrees in Zoology and English, and is certified in executive coaching and equine-assisted psychotherapy. Shari was a founding member of the Board for George Mason University's Women in Business Initiative, is the 2020 Board Chair of the Women's Business Council for the Fauquier Chamber of Commerce, serves as a member of the Advisory Board for the Be the Change Foundation, and holds memberships in the Equine Experiential Education Association and the International Coach Federation. Her ex-racehorse Lemon Squeezy serves as an Ambassador for the Thoroughbred Retirement Foundation helping ex-racehorses in need. She and her husband live with two rescue dogs, three feral cats, and five horses on a farm in Virginia.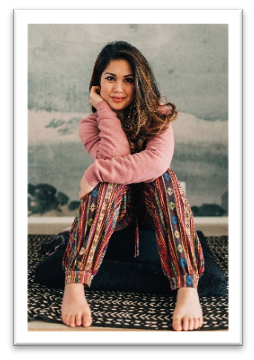 Lauren DeVera
Founder of The Lion's Den, Host of Thrive and Thread, Inner Work Coach, Healing Guide, and Choreographer

Lauren DeVera (BA, RYT 200, CAPP, MSBR-T, CLC, MFT) is a certified life coach, trauma-informed facilitator, embodiment educator, and choreographer dedicated to empowering others through movement, mindfulness, introspection, and self-care. She received her degree in Dance Performance and Communications from Old Dominion University and has been teaching professionally for 11 years. A distinguished thought leader and educator in the arts community with performance and teaching credits including The Kennedy Center, Howard Theatre, Dance Place DC, Culture Shock DC, World of Dance, BET, CW Network, George Washington University, Old Dominion University, NPR, and Dept. of Energy. Combining her love for people and dance, she created & founded The Lion's Den, an inclusive community connecting through movement, wellness, and self-expression. A passionate facilitator, Lauren hosts empowering workshops & healing circles focused on connection, transformation, and purpose. She's the host of the Thrive + Thread podcast, a sacred soul space to lean into healing, self-love, personal growth, and creativity. And most recently, she is a proud recipient of Neutrogena and IFundWomen's Health and Wellness grant!