Corporate Boards (Still) Need Women Directors: A behind-the-curtain look at board journeys and board experience
Tuesday, April 20, 2021
,
5:00 PM
-
6:30 PM EST
Category: The Leadership Foundry
---

While some progress has been made towards gender equity in the corporate Boardroom, there is (still) an urgent need for diverse experience and perspectives in board representation. Corporate Boards face increasing pressure about Diversity, Equity & Inclusion (DE&I) and Environmental, Social, and Governance (ESG) responsibilities. They also must constantly grapple with new challenges, such as a global pandemic that is forcing companies to rethink everything about the way they do business. It is imperative and urgent that these discussions include the broadest possible range of frames of reference and viewpoints.
We have moved past the point of needing to provide evidence that having women on boards improves company performance. Our focus is on accelerating the pace of identifying and preparing women who should claim their seats.
Join The Leadership Foundry for a live conversation among active Board members whose role it is to guide and govern public companies. You will learn that there is no one path for women to get their seats in the Boardroom, and no singular experience for female directors once they do.
This event also marks the opening of applications for The Leadership Foundry, WIT's signature program to train women for Corporate Board service.
Registration for this event has closed!
Speakers
Susan M. Swain
Co-CEO and President C-SPAN
linkedin.com/in/susan-swain-1853969/

In March 2012, Ms. Swain was named co-CEO and President of C-SPAN, a multichannel national distributor (TV, radio, internet) of public affairs content. She had served as President and Co-Chief Operating Officer of C-SPAN since December 2006.
Boards and Committees
Ms. Swain was elected to the C-SPAN board in December 2020.
Ms. Swain is a member of the Nominating and Corporate Governance Committee and Audit Committee for Discovery, Inc.
Ms. Swain also serves as a director of the C-SPAN Education Foundation and the National Press Foundation, an organization she formerly chaired.
Ms. Swain served as a director of The Talbots, Inc. from 2001 until The Talbots ceased to be a public company in 2012. Ms. Swain was Chairperson of The Talbots' Corporate Governance and Nominating Committee and was a member of its Audit Committee. She was appointed at its Lead Independent Director in May 2010.
Education
Ms. Swain holds a bachelor's degree in communications from University of Scranton (PA). She served as a trustee of the University for six years and in 1999, the school awarded her an honorary doctorate.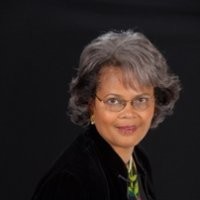 Paula HJ Cholmondeley
CEO, The Sorrel Group
linkedin.com/in/paula-hj-cholmondeley-94673121/
Paula Cholmondeley is a seasoned corporate director and designated financial expert with strong profit and loss background, who has served on 9 public company boards and is on the faculty of the National Association of Corporate Directors.
 Boards and Committees
For Bank Ozk, Ms. Cholmondeley serves on the Compensation, CRE  and ALCO Committees
For Terex Corporation, Ms. Cholmondeley chairs the Audit Committee and serves on the Nominating/Governance Committees, and has previously chaired the Strategy and Corporate Social Responsibility Committee
For Nationwide Mutual Funds, Ms. Cholmondeley is chair of the Nominating and Governance Committee and a member of the Investment Committee
Ms. Cholmondeley also served on the Boards of KapStone Paper and Packaging Corporation, DENSTPLY International, Minerals Technologies Inc., Albany International, Ultralife Corporation
Education
Ms. Cholmondeley holds a master's degree in accounting from The Wharton School at The University of Pennsylvania and a bachelor of science degree in accounting from Howard University
Pamela Drew, Ph.D.
Corporate Board Director, Former Fortune 50 Senior Executive

linkedin.com/in/pamela-drew-ph-d-74836aa/

Pamela Drew's corporate board and advisory board service leverages her 28-year career as a P&L leader in aerospace & defense, high-technology R&D and technical services, with an emphasis in computer science such as data analytics, cyber and digitally enabled or enhanced operations.
 
Boards and Committees
Dr. Drew chairs the Government Security Committee for QinetiQ Inc.
For Ultra Electronics-SIS, Dr. Drew chairs the Compensation Committee and is a member of the Audit and Government Security Committees.
For Serco Inc., Dr. Drew chairs the Government Security Committee and is a member of the Audit, Compensation and Ethics Committees.
Dr. Drew's advisory board and non-profit board roles include: Chair, Board of Trustees, United States Air Force Museum Foundation Member, Computing Advisory Board, University of Colorado, Boulder; Member, Advisory Council, Johns Hopkins Carey Business School; Member, Chancellor's Strategic Advisory Council, University of Colorado, Boulder; Member, Board of Directors, University of Washington Applied Physics Lab.
Education

At the University of Colorado Boulder, Dr. Drew earned a Ph.D. and a master's degree in computer science, and a bachelor's degree in mathematics, computer science option. Dr. Drew is a National Association of Corporate Directors Governance Fellow and holds a NACD Cybersecurity Oversight Certification.
 


---