WBO SIG's Resilience Series Event 1: New Trends - How to Adapt and Pivot your Business
Wednesday, January 13, 2021
,
6:00 PM
-
7:30 PM EST
Category: Women Business Owners
---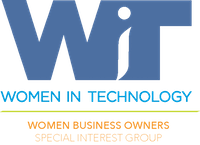 Join the WIT Women Business Owners Special Interest Group (WBO SIG) for an evening of inspiration—the first event in our 2020-2021 series designed to help entrepreneurs survive, and even thrive, in these uncertain times. 

The global pandemic has deeply affected every industry and every aspect of our lives. For Women Business Owners this challenge is keenly felt as work and home are now fully merged while the macro environment shifts around us. It is fitting, therefore, that this year's theme addresses this reality and finds ways to not only cope, but capitalize, on the many changes.

This first kick-off event will look at the macro trends that have resulted from COVID-19 – and those that are likely to continue even after a vaccine. The pandemic disruption is creating winners and losers. After a presentation of overall trends, we will hear from a panel of industry experts in three areas of interest to WIT members (Human Capital, Analytics/AI, Finance). We will then talk about ways to capitalize on these changes to either create new businesses or pivot existing ones. The event will conclude with an audience Q&A. Participants will leave with a clearer picture of the future and inspiration for converting these changes to opportunity. 

This session will follow the agenda outline below:
6:00-6:30 PM Welcome/Overview of Trends
6:30-7:00 PM Panel Discussions
7:00-7:30 PM Questions and Answers
Speakers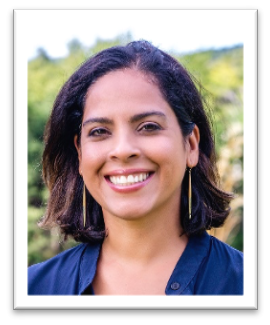 Cindy Medina Carson
Founder and CEO Wager
linkedin.com/in/cynthiamedinacarson/

Cynthia Medina Carson is a Salary Transparency Maven, Career Advocate, and Organizational Growth Expert. Cynthia started Wager because she saw firsthand how the lack of salary transparency created information barriers and anxiety in the workplace. Professionals kept asking the same question, "Who can I ask about salaries?" Wager advocates for transparency at all levels of the workplace, including pay transparency and career mobility, via open salary conversations, workshops, and workplace equity audit services. 

Prior to her move into the talent field, Cynthia worked as an international relations and policy expert for the Department of Treasury, Homeland Security, and JP Morgan, and served in Peace Corps, Nicaragua. Cynthia is also the Founder of the Cheeky Monkey Club, a networking group for women who hate to network, is a Board member of her hometown's Girls Inc., and hosts a makerspace in her basement studio. She is a graduate of Georgetown University and the Harvard Kennedy School of Government.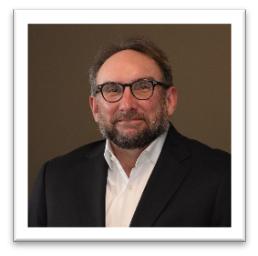 Brian Stucky
Senior Enterprise Architect, Quicken Loans
linkedin.com/in/brian-stucky-b661161/

Brian Stucky is a Senior Enterprise Architect in Emerging Technology at Quicken Loans. A recognized thought leader in decision management, Brian brings over three decades of experience designing and implementing business rule and process management systems for both commercial and Federal clients. Brian works closely with several business rule and decision management vendors and speaks internationally at conferences and professional events. He has over 60 publications and has contributed to three books. In addition, Brian is now beginning his sixth year as co-chairman of MISMO's (Mortgage Industry Standards and Maintenance Organization) Decision Modeling Community of Practice.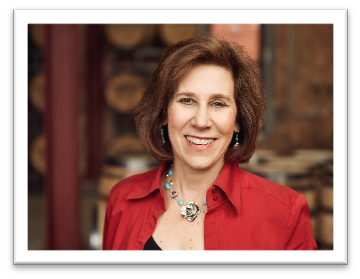 Robin Thieme
Founder, CEO, and CAO, KBS CFO
linkedin.com/in/kbscfo/

Robin, supported by the KBS team, provides strategic guidance and system-based solutions for entrepreneurs. She has over 30 years of financial and accounting experience, a passion for the efficiencies that new technologies enable, and a dedication to small businesses. Long before "cloud computing" was a mainstream term, Robin built her own company, KBS, as a virtual organization. She takes this same innovative and thoughtful approach to establishing efficiencies and solutions that fit the current business environment for her clients.

Robin has earned designations from the American Institute of Certified Public Accountants (AICPA), including Chartered Global Management Accountant (CGMA), Certified Information Technology Professional (CITP), and Certified Public Accountant (CPA). Recent certifications include Certified Intacct Service Provider, PlanGuru Advisor, and Certified LivePlan Expert. Robin is an active member of the Maryland Association of CPAs (MACPA) and a frequent speaker on accounting technology trends and tools. Her expertise coupled with decades of first-hand knowledge about the unique challenges faced by small businesses, enables her to serve as your trusted strategic advisor.
---