In celebration of October being Cyber Security Month, we are using our upcoming WIT Connect on Thursday, October 15th, 2020 to celebrate all things Cyber!
 
Join WIT's Cybersecurity and Technology SIG for an interactive firetalk workshop featuring female cyber leaders sharing their thoughts on critical topics including:
Cyber + COVID19: we will discuss changes to cyber, things we should be aware of, challenges, etc.
Cyber + Workforce: we will discuss how to navigate hiring challenges, how to make the right connections, and what companies are looking for in candidates.
Cyber + Training/Policy: we will discuss the legal regulations and implications around cyber as well as what training you and your organization should be focusing on.
During our firetalk workshop, a virtual facilitator will navigate attendees throughout each breakout room where panelists will be answering your questions, sharing their experiences, and interacting with the audience.
Registration Fees
FREE for WIT Members
$25 for Non-members
Event Panelists

Jinhee Allen
Security Management Specialist, SWIFT
linkedin.com/in/jinhee-allen-a146742

Ms. Allen is currently a member of the Women in Cybersecurity program at SWIFT and is taking on different roles in various security departments as part of the program. Thus far she has undertaken rotations in the Threat Defense Operations team learning correlation rules in SIEM and the Red Team assisting in Web Application Testing.  Her current rotational assignment is with the Risk Management team performing risk assessments. Prior to joining SWIFT, Ms. Allen's career was focused in Finance and Accounting where she held multiple roles and positions working in both Defense and FFRDC organizations over a 15 year period.  Changing careers from a finance role into a technical information security position has been a challenging and exhilarating experience.  Ms. Allen holds SEC+ and GSEC certifications along with a PMP and an MBA.

Colleen Beach
Cyber Security Principle, Leidos
linkedin.com/in/colleenjbeach/
Colleen has worked across many areas of information technology over her 30 year career.   In the past 10 years her focus has been on cyber security within the DoD, DHS, and Health sectors.  She is the deputy of an elite Leidos group that specializes in assisting programs across the Leidos business lines either with starting up new projects or rescuing programs having cyber issues.  Colleen is a subject matter expert on Risk Management Framework accreditations and cyber audits.

Kerinne Browne
Senior Cybersecurity Program Manager, Microsoft
linkedin.com/in/kerinneb87539937

Kerinne Browne joined WIT in 2018 and served as both a Protégé and a Mentor in WIT's Mentor-Protégé program.  She currently works at Microsoft as a Senior Cybersecurity Program Manager in Cloud and Artificial Intelligence. Her team currently focuses on cloud-based security solutions and building security products to secure customer workloads. She has over 10 years of experience in Information Technology and has held numerous roles throughout her career such as field engineer, account manager and sales engineer. Having served in these roles, she has a solid understating of enterprise architecture, account management, business strategy and security. She has earned her Bachelor of Science in Kinesiology and a Master of Science in Technical Management.  She is currently enrolled in a Master of Science in Information Technology, specializing in Information Assurance and enjoys contributing her insights to the security industry through her technical blogs.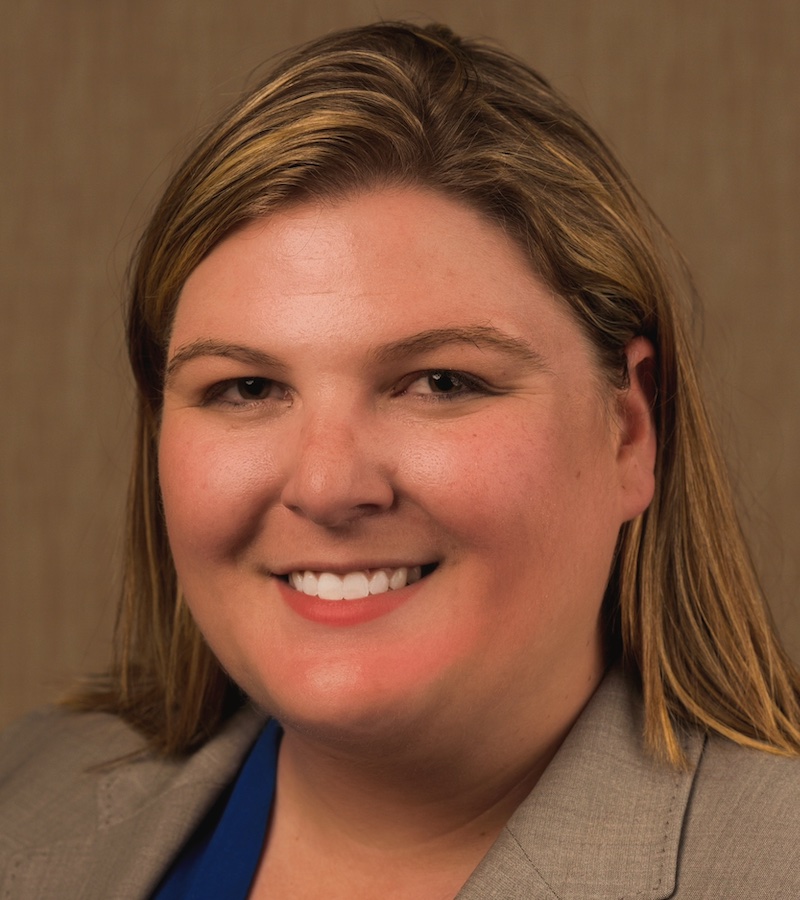 Trish Cagliostro
Head of Business Development, Worldwide Public Sector for Security Services, Amazon Web Services (AWS)
Linkedin.com/in/tcagliostro/

Trish is a leader in the security industry where she has spent 10 years advising public and private sector customers like DISA, DHS, and US Senate and commercial entities like Bank of America and United Airlines. Trish is a subject matter expert on a variety of topics, including integrating threat intelligence and has testified before the House Homeland Security Committee about information sharing.



Courtney Davis
Cyber Security Program Manager, Leidos
linkedin.com/in/daviscourtney/

Courtney has spent her entire 15 year career in information technology.   In the past 5 years her focus has been on cyber security programs within the DHS and Commerce sectors.  As a cyber program manager supporting multiple government agencies, she has helped mature and optimize cyber programs while creating cohesive teams and strong customer relationships. Through organization and communication, she builds teams that consistently execute and improve all while operating in challenging environments.



Antonia Dumas
Attorney, InfoLawGroup LLP
linkedin.com/in/antonia-dumas/

Antonia Dumas is an attorney at InfoLawGroup LLP, a national boutique law firm focused on privacy, advertising and technology law.  Her diverse experience gives her insight into daily operations and data processing activities across industries.  She has a keen eye for identifying potential cybersecurity and data privacy vulnerabilities and once identified, applies practical solutions to mitigate risk.  Antonia has a passion for understanding data and navigating the intersection between privacy, security and technology. She guides her clients in their compliance efforts to protect both business interests and consumers.



Cheryl Ingstad
Director, Artificial Intelligence & Technology Office (AI-1), Department of Energy
linkedin.com/in/cheryl-ingstad

Cheryl Ingstad serves as the Director of the Artificial Intelligence & Technology Office (AITO) for the Department of Energy (DOE). AITO was created on September 5, 2019, to serve as the central body responsible for the development, coordination and application of Artificial Intelligence, building upon the Department of Energy's capabilities as a world-leading enterprise in scientific discovery and technological innovation. 
Ingstad comes to DOE from 3M Company, where she led critical commercialization efforts in AI/Machine Learning research and development. Before 3M, Ingstad was an early leader in the Defense Intelligence Agency's Information Operations Branch.
Ingstad holds a MA in International Economics and International Relations from Johns Hopkins University's School of Advanced International Studies, and a BS from Georgetown University.  She is also a graduate of the US Army Signal Officer Basic Course and the US Army Intelligence Analysis Course. 



Nicole Montgomery
Information Assurance Senior Cybersecurity Manager, Accenture Federal Services
linkedin.com/in/tnicolemontgomery/
Nicole Montgomery is an Information Assurance Senior Cybersecurity Manager at Accenture Federal Services. With nearly 20 years of experience providing innovative solutions to complex issues within the federal government, she specializes in enterprise information assurance, cyber risk and compliance management and business process development of IT systems that can withstand audit scrutiny. She has been recognized for leading internal security initiatives and for her leadership of large information assurance and audit compliance teams. Nicole helps drive inclusion and diversity efforts throughout Accenture and is passionate about ensuring everyone can bring their authentic, truly human selves to work each day. Nicole resides in Bristow, Virginia with her husband and their three boys.

Top Five Strengths (StrengthsFinder): Activator, Intellection, Input, Analytical and Achiever.



Janet Rathod
Senior Director, Cyber Operations & Intelligence at Capital One
linkedin.com/in/janet-rathod-4b7631162

Janet Rathod currently serves as Senior Director, Cyber Operations and Intelligence, where she leads Edge Defense, Cyber Fraud and Cyber Data & Enterprise Monitoring. Edge Defense and Cyber Fraud work hand-in-hand to detect and mitigate fraudulent activity. Cyber Data & Enterprise Monitoring consists of multiple teams dedicated to establishing and executing a cyber security monitoring strategy focused on the end-to-end logging and alerting lifecycle.
Prior to Capital One, Janet was a member of the Senior Executive Service (SES) in the Federal Bureau of Investigation (FBI) with governance over the intelligence program for 56 Field Offices and all operational divisions. Janet also served as an Executive Manager at the Washington Field Office with oversight over the Counterintelligence and Cyber intelligence programs. During her tenure at the FBI, Janet completed overseas deployments to Iraq and Afghanistan, and was instrumental in building the FBI's information-sharing component for the Counterterrorism Division.
Janet enjoys overseas travel, cooking, and off-the-beaten-path wine.



Brittany Raze
Software Developer in Global Security, SWIFT
linkedin.com/in/brittany-raze-52799a115

Brittany has been working at SWIFT for 3 and a half years in the Global Security organization. She has configured the Tenable Security Center, Nessus Vulnerability Scanners, and the CIS-CAT Automated Baseline Compliance tool to ensure SWIFT systems are secure and properly configured. She also developed the Security Incident Response module in ServiceNow for use by the SOC team to properly and efficiently handle security incidents at SWIFT. She has recently received the CompTIA Security+ Certification to broaden her knowledge in the cybersecurity field and has also been a Certified Scrum Master for 2 years to assist her team in developing in an agile way. Additionally, she has been a member of WIT for 2 years and is now one of the leaders of the WIT ambassadors group at SWIFT.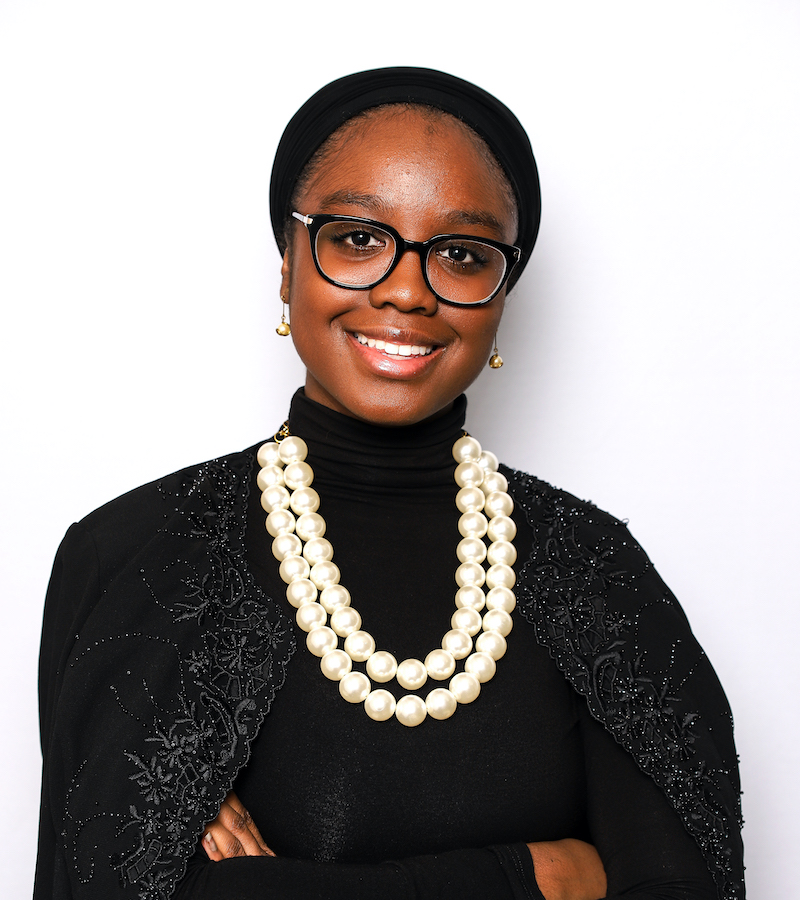 Fareedah Shaheed
Founder and CEO, Sekuva
Linkedin.com/in/fareedahshaheed/

Fareedah Shaheed is the CEO and Founder of Sekuva, an online security coaching business, where she teaches business owners and mothers how to protect against hackers and online predators. She has taught hundreds of people online security & safety, has hosted lunch and learns, and has delivered keynotes on the subject. She has been named Cybersecurity Personality of the Year 2020. And her work has been featured in Radio One, TripWire, Infosecurity Magazine, Cisco, ABC 6, NBC 29, FOX 25, and many more.