Join the WIT Women Business Owners Special Interest Group (WBO SIG) for an evening of learning, launching, and growing. The seminar will showcase two local organizations that assist small businesses with launching and growing their ideas and businesses. Tara Palacios from BizLaunch and Walter Abbott from Washington DC SCORE will discuss the services available to help local entrepreneurs plan, develop, and grow their businesses. From workshops and seminars to personal mentoring, there are a wide variety of services available to help you at any stage of your business venture. This is the seminar for you if you are an entrepreneur with a start-up idea and need help launching your business or if you are an entrepreneur in need of assistance to take your business to the next level. Join us for an interactive and dynamic session focused connecting you to valuable resources and opportunities.
This session will follow the agenda outline below:
6:00-6:20 PM  |  Registration & Networking
6:20-6:45 PM  |  Welcome/Participant Learning & Sharing
6:45-7:30 PM  |  Presentations
7:30-8:00 PM  |  Q & A

Registration Fees
$25 WIT Members
$35 Non-Members
$45 On-Site


Online Pre-registration has closed, but walk-ins are welcome!
Speakers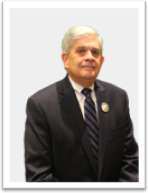 Walter Abbott, Outreach Coordinator, Washington DC SCORE
As the SCORE DC Outreach Chair, Walter has spent 8 years attending numerous small business events, giving workshops and spreading the word about SCORE's fantastic, free mentoring opportunities. In conjunction with the SBA and AARP, Walter has participated in numerous Encore Entrepreneur webinars. He has also presented frequent workshops and panel discussions at the US State Department's Foreign Service Institute. As a result of these outreach activities, he as developed an extensive network of businesses, non-profits, contacts and friends.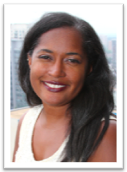 Tara Palacios, Director, BizLaunch
Tara R. Palacios is the Director of BizLaunch, Arlington's Small Business and Entrepreneurial Assistance Network in Arlington County, Virginia. Ms. Palacios initiated the BizLaunch program in 2002 to help entrepreneurs successfully grow and expand their businesses in the County. Since its inception the program has outreached to over 50,000 business owners through sponsored workshops, seminars, and one-on-one counseling sessions. Ms. Palacios has over 20 years of experience in Marketing and Business Development at a variety of firms: a health maintenance organization, an IT software developer, a financial institution, and a uranium enricher before joining Arlington County in 2001.
Your WBO Sharing and Learning Partners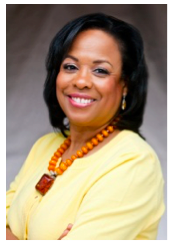 Robin McDougal, CEO e-GLAM, Inc.
Chair, Women Business Owners SIG

Robin McDougal is the 2017-2019 Chair of Women Business Owner SIG and CEO of a technology accessories company, e-GLAM, Inc. After starting a business with pocket change and a dream, she has learned first-hand that there is a difference between running a small business and steering a thriving enterprise. She has specialized in data analysis, market intelligence, and impact strategy to bring products to market. She attended George Mason University in the Executive MBA program in Global Business. When she is not growing her business, she indulges her passion for philanthropy. As STEM Advocate and founder of the Pearl Project Institute for Innovation in STEM Literacy she is committed to increasing STEM Literacy in the neediest communities.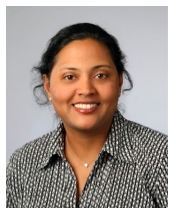 Dr. Arti Patel Varanasi, President & CEO, Advancing Synergy, LLC
Vice Chair, Women Business Owners SIG

As President and CEO of Advancing Synergy, LLC, Dr. Arti Patel Varanasi is passionate about developing innovations that empower all individuals to lead healthier and longer lives. She has over 25 years combined experience in cancer research, advocacy, capacity building, health care, public health and project management. Dr. Varanasi's ultimate goal is to work across sectors to "advance synergy" and develop tools and technologies that help to build sustainable health capacity in resource limited settings. Dr. Varanasi received her PhD from the University of North Carolina at Chapel Hill and MPH from the Johns Hopkins University. She is a graduate of the National Science Foundation funded ACTiVATE® program for women technology entrepreneurs. Dr. Varanasi has a long-standing track record of advocacy, mentoring and empowerment.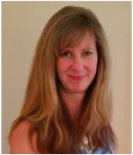 Kara Dickey, CEO, SmartCom Solutions
Steering Committee Member, Women Business Owners SIG

For over two decades Kara has helped SmartCom Solutions' clients gain a competitive advantage through technical innovations and reduce costs through efficiencies and modernization. Kara brings a breadth and depth of experience in employing automation to solve organizations' mission critical business needs. These efforts typically required full scale business process reengineering, as well as custom application development. Kara has extensive experience managing and participating in all phases of the system development lifecycle. Kara has diverse application and industry experience including Mortgage Origination, Mortgage Services, Mortgage Securitization, Mutual Fund Processing, Financial Management and Accounting, Supply Chain Management, and Claims Processing. In her capacity as Chief Executive Officer, Kara is also responsible for setting the direction of the company, business development, marketing, and obtaining/managing resources. Kara holds a B.S. in Decision Sciences (computer science concentration) from George University and an MBA (finance concentration) from Marymount University.


Program Host & Venue Sponsor

Thanks to our Program Supporters