WITx: Making A Profit While Making a Difference! ONLINE REGISTRATION CLOSED - WALK-INS WELCOME!
Social Tables
1325 G St., NW, 3rd Floor
Washington, DC 20005
USA

Wednesday, April 19, 2017
,
6:00 PM
-
8:30 PM EDT
Category: WIT.Connect Programs
---
"In a gentle way, you can shake the world." — Mahatma Gandhi

Are you looking to make a change in both your life and community? Do you have an idea that inspires change, but not sure how you can make your idea profitable?

Similar to the well-known TEDx programming, WITx will be an evening filled with inspiring leaders who through their businesses are achieving a dream while making a positive difference in the world.

WITx will feature 6 women who will speak to their unique experience in building a company that encourages change in their community, and in some instances, the world. Speakers will touch on the tough questions that business owners are faced with, their hopes for the future of their mission, and the passion that has led them to where they are now.

Join us for an engaging evening with WIT members who are looking to do more with their career, make a change in this world, or simply want to be inspired and make a positive difference in our world.

"The purpose of life is not to be happy. It is to be useful, to be honorable, to be compassionate, to have it make some difference that you have lived and lived well."
— Ralph Waldo Emerson

Speakers: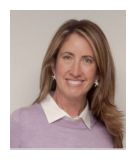 WITx Talk Title: What do Entrepreneurship & Greek Mythology Have in Common?
KATHLEEN BOOTH is a CEO of Quintain Marketing, a digital marketing agency and HubSpot Platinum Partner that helps growing companies from throughout the United States develop predictable and scalable revenue streams through digital marketing and sales consulting.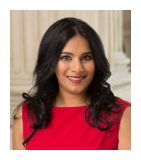 WITx Talk Title: How Mindfulness Promotes Business Leadership
ALKA DHILLON is the founder and CEO of Technalink, Inc., a leading IT Services and Management Consulting Company in Washington D.C. She is the author of The OM Factor®, Conscious Leadership Expert and International Speaker. She contributes to The Huffington Post, Today.com & NBC Universal, www.alkadhillon.com.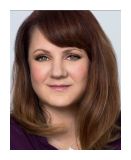 WITx Talk Title: High Tech Pathogen Testing: Changing the World by Discovering the Unknown
DR. CRYSTAL ICENHOUR received her PhD in Pathobiology, training at Mayo Clinic and Duke. Dr. Icenhour was named outstanding entrepreneur by Kauffman Foundation and is focused on harnessing new technologies to improve world health.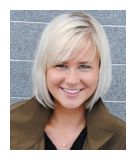 WITx Talk Title: It's Still About Relationships
CHRISTEN KINARD is a co-founder of and designer behind clothing and lifestyle brand, Threads by Nomad. Threads by Nomad sources fabric across the globe, employs refugees in the United States, and provides an micro-enterprise opportunities worldwide.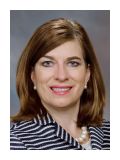 WITx Talk Title: Changing the 21st Century Mindset from Scarcity to Prosperity
KIM CLARK PAKSTYS is the founder and Managing Partner of Strategic Organization Solutions. An experienced strategist, change agent and c-suite advisor with 20+ years of executive and consulting experience. She builds organizations and prepares leaders across the globe for the changing world of work and business ecosystems.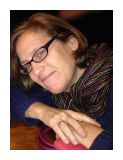 WITx Talk Title: How Storytelling Unlocks the Scientific Mind
ROBIN STEVENS PAYES is a leadership coach, communications consultant and science writer. Payes is the author of Edge of Yesterday, a teen time travel novel and interactive learning platform. She's been involved with WIT's Girls in Technology program since 2015.

Registration Fees
Member: $20.00
Non-Member: $25.00
Onsite: $30.00


---
Contact: [email protected]