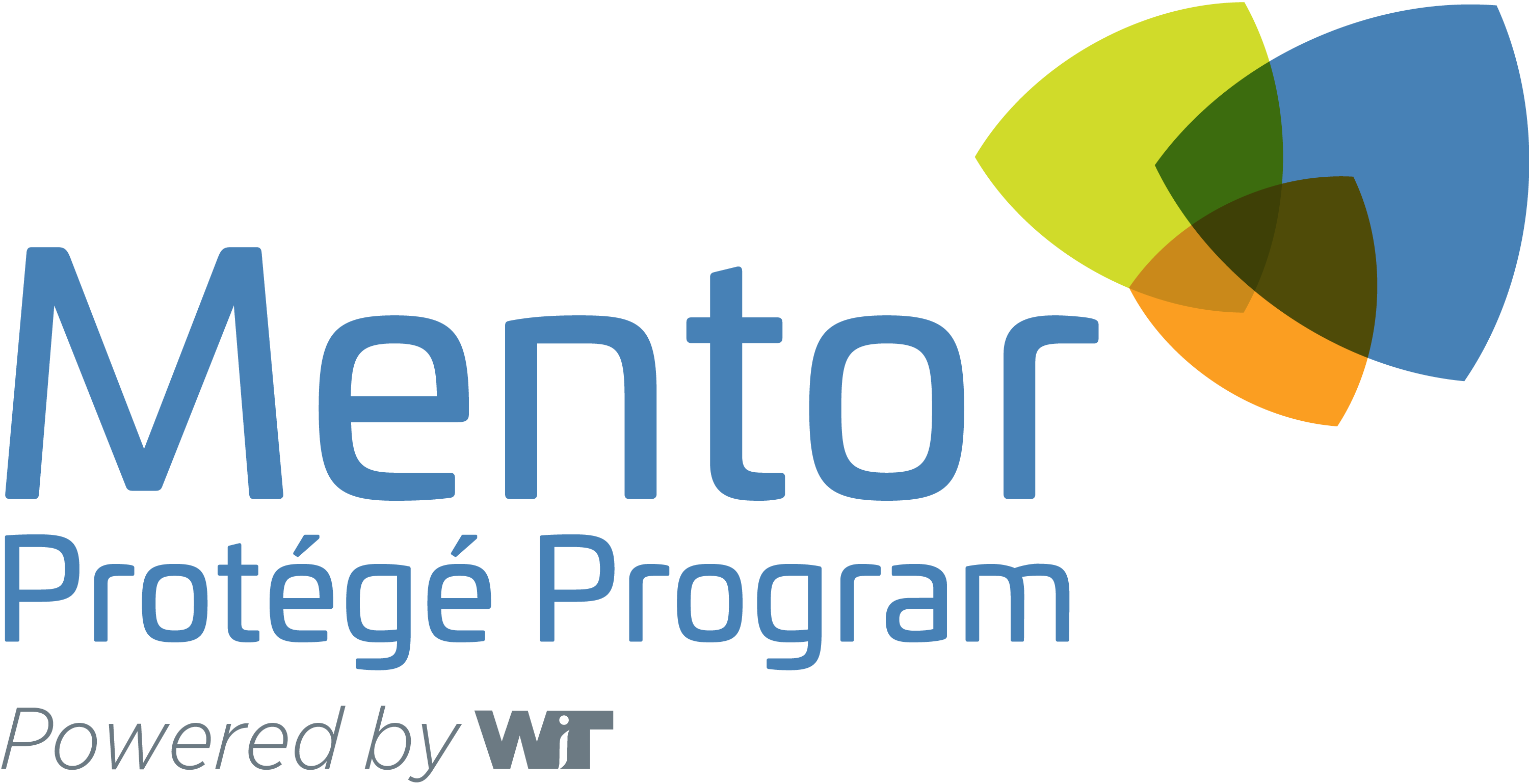 Program #50 Dates
| | | | | |
| --- | --- | --- | --- | --- |
| Orientation | Session 1 | Session 2 | Session 3 | Session 4 |
| 9/12/2023 | 10/10/2023 | 11/14/2023 | 12/12/2023 | 1/9/2024 |

Each session includes an expert speaker or presentation with break out sessions, followed by a one-on-one mentoring session. The typical agenda for each session is:

6:00 - 6:10 pm: Sign into Zoom and Welcome
6:10 - 7:20 pm: Speaker Presentation
7:20 - 7:30 pm: Announcements and Wrap Up

One-on-one mentoring sessions are scheduled individually between the mentor and protégé following the session.

---
Click the button below to be added to our Mentor-Protégé mailing list so that you can receive all emails relating to the Adult Mentor-Protégé program, including call for mentor emails and being notified when we open the Protégé application for each program.


---
About the Mentor-Protégé Program
Mentor-Protégé is a marquee program of WIT. Linking protégés with experienced professionals, Mentor Protégé takes participants through a structured program that helps them expand their exposure to and knowledge of what it takes to meet their goals.
Vision
The WIT Mentor-Protégé program is the 21st Century's place for women in the technology industry who want dynamic personal growth and a platform for professional success. Career women aspire to be enriched through mentoring and networking in this unparalleled program in the Washington, DC area.


Mission
The WIT Mentor-Protégé Program's mission is to encourage dynamic personal and career growth for women in technology through a series of guided quality discussions in a community with other professional women.


Structure
Each Mentor-Protégé Program offers a five-part series and is conducted by a professional facilitator. Each monthly session explores issues and opportunities facing women professionals today, such as Work/Life Integration, Strategic Networking, Political Savvy and Executive Presence, and Communication. The series is designed for:
Young professionals 5 years into career
Professional women in transition, and
Women re-entering the workforce.
The program is limited to 30 women and qualified candidates are accepted on a first-come-first-serve basis. Once a protégé is accepted into the program, a $100 program fee and current WIT membership is required to participate.
Protégés are matched with 4 different mentors during each 5-month program. To ensure that protégés get the most out of the Mentoring Program, we request that protégés commit to all 5 sessions.
While most of our Mentors continue to work with us, we encourage new Mentors to apply. In this way we have a large group of talent available for Mentor-Protégé matching.
Protégés and new Mentors complete applications to participate in the program 2 to 3 months prior to the program start date. The program provides an excellent networking opportunity for career path (protégé) and senior (mentor) women.
Committee Chair | Julie Spizuoco
Committee Vice Chair | Andrea Clayton
Committee Liaison | Beth Bierden
Save
Save
Save
Save